Denver Mac Repairs : We repair all types of Apple computers including, Imac, Macbook Pro, Macbook Air, Mac Pro Deskops, in Denver | Arvada
We are customers # 1 Choice on all Apple product repairs, and service! We have been in business for over 12 years at the same location providing affordable, first class computer repair service in the Denver | Arvada area. Stop in and enjoy one on one support you will recieved from one of our highly trained technicians.
At LikeNewPc's, we offer top-notch repair services for all Apple products, including Mac computers. Whether you need help with a software issue or a hardware problem, our team of experts has the knowledge and experience to get your device up and running again.
We understand how important your Mac is to your daily life and work, which is why we make it our mission to provide quick and efficient repairs. Our technicians are highly trained in the latest repair techniques and use only the best tools and parts to ensure the highest quality results.
Some of the repair services we offer include:
Macbook Screen Repair
Macbook Pro Logic Board Repair
Macbook Keyboard Repair
Macbook Battery Replacement
Macbook Hard Drive Upgrade
Macbook Liquid Damage Repair
Macbook Data Recovery
With our convenient location in the Denver metro area, you can have your Mac repaired in no time. We also offer fast turnaround times, so you can get back to your daily routine as soon as possible.
Don't let a broken Mac slow you down – contact us today for all your repair needs! Our friendly and knowledgeable team is always here to help.
Macbook Laptop Liquid Spills:
We have Apple repair equipment that can handle liquid spills on any Apple Macbook Laptop. We remove the laptop motherboard, and run in through our Ultrasonic Heated Cleaning Machine to remove any liquid corrosion from the motherboard. This process takes about 30 mins to complete, and is the best solution for any water damaged laptop motherboards.
After we clean the Macbook motherboard, the next step is to ensure the Keyboard was not damaged. We check for corrosion at the connection point, and clean it up. Most Macbook laptops will need a new keyboard installed, as the liquid ususally damages the keyboard beyone repair. We carry most Apple laptop keyboards in stock.
Affordable Denver Mac Repair On Site or at our location!
CALL NOW: 303-293-8100
We have listed some of the most common Mac issues we see. If you are experiencing any of these issues, be assured that we can get if fixed in a timley manner.
Apple Mac Symptoms you may have:
– Fans are always on high speed, creating a very loud noise
– Rattling noises or fan has stopped spinning
– Imac shuts off on its own while in use
– Imac overheating or freezing while watching videos
– Screen displays weird characters, lines or colors
– Random errors and kernel panics
– iMac will not boot up
– iMac shows a folder on boot up
– iMac OSX operating system upgrade
– Apple Macbook liquid spill
Apple Services we provide:
– Macbook / iMac – LCD / Glass Screen replacements
– Macbook liquid spill service
– Macbook / iMac logic board replacements
– Macbook / iMac memory upgrades or replacements
– Macbook / iMac / Mac Pro hard drive replacement, and data recovery
– Macbook / iMac / Mac Pro virus, malware removal and protection
– Macbook / iMac fan replacement
– Macbook keyboard replacement
– Macbook hard drive cable replacements
– Macbook battery replacements
At LikeNewPcs we provide the best Mac Repair in Denver we stock most parts, so we can quickly repair your computer.
** If you are experiencing video issues with your Macbook Pro, Apple has found that a percentage of Macbook Pro laptops sold between February 2011 and December 2013, may exhibit distorted video, no video, or unexpected system restarts. Apple is offering to repair the Macbook Pro laptops free of charge.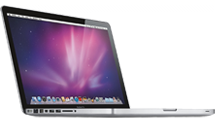 The following MacBook Pros are affected:
– MacBook Pro 15″ Early 2011
– MacBook Pro 15″ Late 2011
– MacBook Pro 15″ Retina Mid 2012
– MacBook Pro 15″ Early 2013
– MacBook Pro 17″ Early 2011
– MacBook Pro 17″ Late 2011
To find out if your laptop is covered stop in to an apple store, or contact Apple on the phone.
Here is a link to Apple's site:
If your laptop is not covered under there warranty, give us a call or stop by and we can provide an affordable estimate on the repair costs.
Here is something you can try, to see if this will help. Its called a PRAM Reset.
Steps:
1) Shut down your Mac. It needs to be shut down all the way, not just sleep or logging out.
2) Press the power button, and then press command+option+P+R keys
3) Hold these keys down until your Mac reboots, and you hear the chime. I like to cycle through this process twice.
4) After you hear the 2nd Chime, let go of the keys and your Mac will reboot normally.
* This works for all Imacs, Macbook Pros, Mac Airs, etc.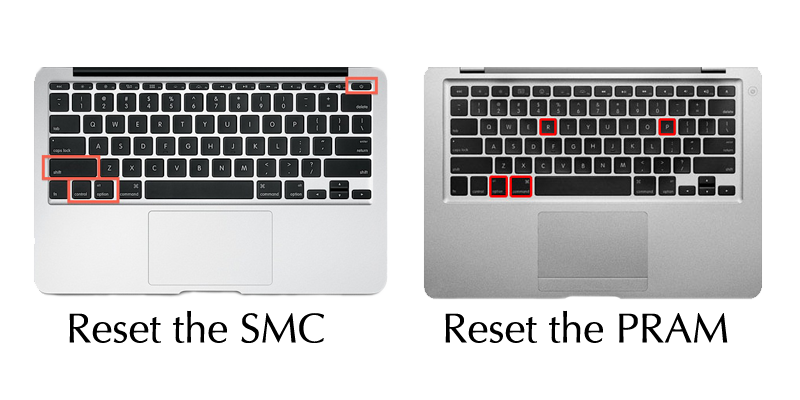 Have other computer related issues that are not Apple related? We repair all major brands of computers. Give us a call: 303-293-8100
Read Our Reviews: